Solid Surplice Front Lace Bodysuit
Black V-neck bodysuit. Cut is high on the hips. Long sleeve with lace. Fabric has no stretch. Regular fit. Tight waist.
Choose your favorite skirt and you will be ready to party. The lacy sleeves is party style. Choose a mini skirt from our display to match with this beautiful bodysuit
.
See or display of additional bodysuits by CLICKING HERE.
.
.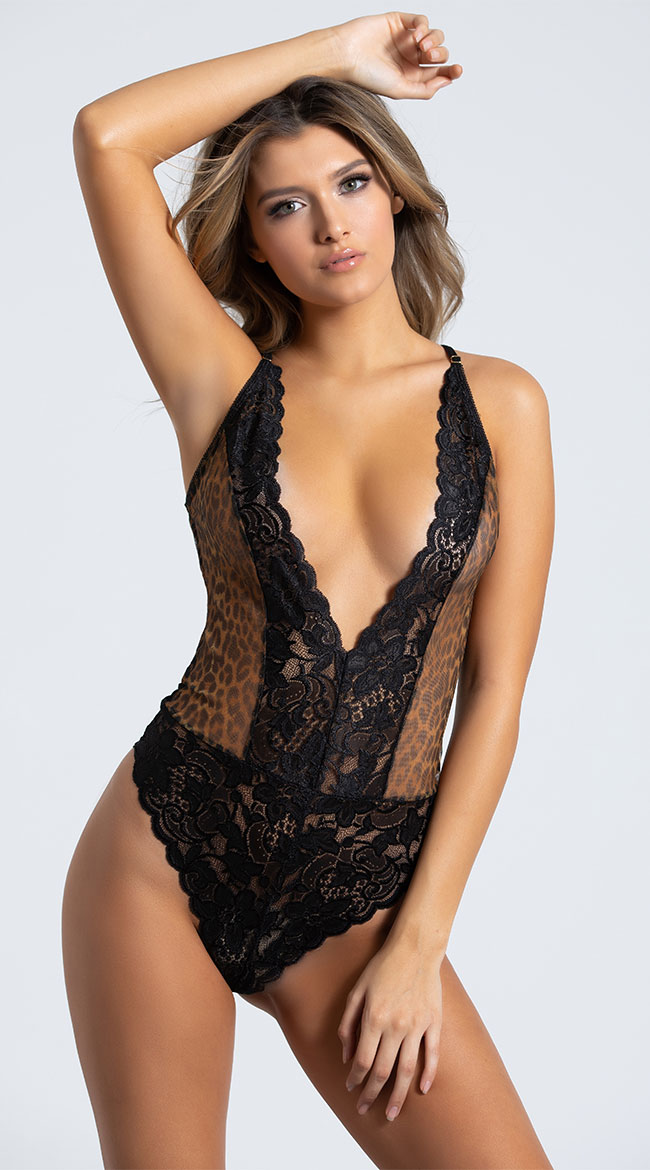 Yandy Alluring Leopard The Looker Bodysuit by Espiral
>Be in tuned with your body and your cat-like senses in this exclusive bodysuit featuring sheer lace and mesh cups, adjustable straps with a large back keyhole, a low cut V-neckline, a sheer mesh leopard and lace bodice, and a cheeky cut back.
Deep V-neck. Perfect for the medium to well endowed.
Thong style bottom is cut relatively high on the hips. This body suit is suitable for wearing with skirt, shorts or pants.
There is nothing prettier than a well dressed woman.
Lace body suits are very flattering to the wearer. Many can be worn either as a top with casual dress or in the bedroom without any other items of clothing. Either way that you choose will be very sexy.
Turn heads in this alluring bodysuit featuring a low cut V-neckline, a scalloped lace trim, long bell sleeves, a sheer lace bodice, an open back, and a thong cut bottom.
Lace Bodysuit
.
.