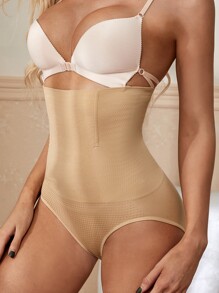 Solid Shapewear Panty
Very stretchy and comfortable with great body shaping compression.
Women's tight-fitting underwear intended to control and shape the figure. It is very easy to pick up a extra pound or so. Usually when this happens you need to dress for an unexpected event and you realize that your dress may be a little unsightly tight. The answer to that is body slimming shapewear. Shapewear will not remove the unwanted pound or two but body slimming shapewear will help you fit into that tight little black dress in an emergency.
.
Body Slimming Shapewear
.